Custom Home Builders in Fayette County, Georgia
Build Your Custom Home in Fayetteville, GA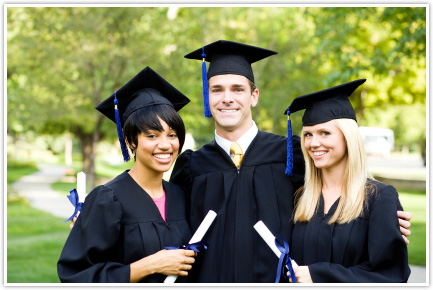 Fayette County is a special place; the premier south-side community; a neighborhood feel, and yet still close to Atlanta. It is not quite as crowded as neighboring counties, but is a very short commute to the airport, and the median home price is typically 25% higher than the neighboring counties. Those that live here tend to stay here. If you like sports, there is much to offer: Over 100 holes of premier golf courses, Olympic sized aquatic center, a baseball complex that is specifically designed for special needs children, and many other recreation opportunities.
Fayette County Schools are locally and nationally recognized, receiving the Georgia School of Excellence award and recognition of two National Blue Ribbon Schools. The County has led the state in SAT, ACT, CRCT, and ITBS scores. An impressive 84% of high school graduates continue on to college.
Fayette County was created out of the Land Lottery Draw of 1821, from land that was ceded by the Creek Indian Nation. The county is named for Marquis de LaFayette, the French aristocrat that became a major general for the American Army. The defeat of Cornwallis at Yorktown is largely credited to him. The county seat is Fayetteville and the court house in the city square, built in 1825, is the oldest courthouse in Georgia. It is still in civil use today.
Like much of metro Atlanta, Fayette County was involved in the War Between the States. Since the railroad was vital to supplying the Confederate forces, the rail line was a prime target of General Sherman. Following the burning of a supply train in Fayetteville, a Calvary battle took place the following day, which turned out to be one of the last of the war.
Though Fayetteville is the county seat, perhaps the best known city in the county is Peachtree City. It was the first pre-planned city in the southeast, 1959, and is the largest city in the county. Over 90 miles of pedestrian and golf cart paths connect the city.
Besides the nearby Atlanta airport, which employees many county residents; Panasonic, Piedmont Fayette Hospital, Cooper Lighting, and NCR collectively provide 3000 jobs to the area. In March of 2009, Business Week Magazine named Peachtree City as Georgia's Best Affordable Suburb. But it is more than cart paths that unite the citizens of Fayette. It is a sense of family, community, and belonging.

Moving to Fayette County
For those wishing to take full advantage of all that Fayette County and Fayetteville has to offer year round, Southland Custom Homes is among the Georgia Builders that specializes in custom home building for the Fayette County area. Southland Custom Homes is an on-your-lot Georgia custom home builder, meaning that they build the home of your dreams in the location of your choice!
With over a 100 floorplan options to choose from and an array of top-of-the-line interior appointments, Southland Custom Homes is among the premier Georgia Builders. In addition to providing a huge selection of plan options, Southland Custom Homes will even work with new homebuyers to alter a specific floorplan so that it is exactly what the buyer wants. If you are looking for a custom builder in Fayette County, Southland Custom Homes is sure to meet and exceed your expectations.
Southland Custom Homes, a custom builder in Fayette County, GA has model showrooms located in Marietta(265 N. Cobb PKWY, Marietta, GA 30062), Dawsonville(837 GA 400 S, Dawsonville, GA 30534), Macon(3956 Bloomfield Village Drive, Macon, GA 31206) and Stone Mountain(187 Northern Ave., Avondale Estates, GA 30002). Stop by or call us today at 1-866-56-BUILD* to see all that Southland has to offer!
If you are looking for a home builder in GA, Southland Custom Homes builds in the following locations:
Appling County
Atkinson County
Bacon County
Baker County
Baldwin County
Banks County
Barrow County
Bartow County
Ben Hill County
Berrien County
Bibb County
Bleckley County
Brantley County
Brooks County
Bryan County
Bulloch County
Burke County
Butts County
Calhoun County
Camden County
Candler County
Carroll County
Catoosa County
Charlton County
Chatham County
Chattahoochee County
Chattooga County
Cherokee County
Clarke County
Clay County
Clayton County
Clinch County
Cobb County
Coffee County
Colquitt County
Columbia County
Cook County
Coweta County
Crawford County
Crisp County
Dade County
Dawson County
Decatur County
DeKalb County
Dodge County
Dooly County
Dougherty County
Douglas County
Early County
Echols County
Effingham County
Elbert County
Emanuel County
Evans County
Fannin County
Fayette County
Floyd County
Forsyth County
Franklin County
Fulton County
Gilmer County
Glascock County
Glynn County
Gordon County
Grady County
Greene County
Gwinnett County
Habersham County
Hall County
Hancock County
Haralson County
Harris County
Hart County
Heard County
Henry County
Houston County
Irwin County
Jackson County
Jasper County
Jeff Davis County
Jefferson County
Jenkins County
Johnson County
Jones County
Lamar County
Lanier County
Laurens County
Lee County
Liberty County
Lincoln County
Long County
Lowndes County
Lumpkin County
Macon County
Madison County
Marion County
McDuffie County
McIntosh County
Meriwether County
Miller County
Mitchell County
Monroe County
Montgomery County
Morgan County
Murray County
Muscogee County
Newton County
Oconee County
Oglethorpe County
Paulding County
Peach County
Pickens County
Pierce County
Pike County
Polk County
Pulaski County
Putnam County
Quitman County
Rabun County
Randolph County
Richmond County
Rockdale County
Schley County
Screven County
Seminole County
Spalding County
Stephens County
Stewart County
Sumter County
Talbot County
Taliaferro County
Tattnall County
Taylor County
Telfair County
Terrell County
Thomas County
Tift County
Toombs County
Towns County
Treutlen County
Troup County
Turner County
Twiggs County
Union County
Upson County
Walker County
Walton County
Ware County
Warren County
Washington County
Wayne County
Webster County
Wheeler County
White County
Whitfield County
Wilcox County
Wilkes County
Wilkinson County
Worth County
We also build in the following cities in Georgia:
Albany
Alpharetta
Americus
Athens-Clarke
Atlanta
Augusta-Richmond
Belvedere Park
Brunswick
Candler-McAfee
Carrollton
Cartersville
College Park
Columbus
Dalton
Decatur
Douglasville
Dublin
Duluth
Dunwoody
East Point
Evans
Forest Park
Gainesville
Griffin
Hinesville
Kennesaw
LaGrange
Lawrenceville
Mableton
Macon
Marietta
Martinez
Milledgeville
Newnan
North Atlanta
North Druid Hills
Peachtree City
Redan
Rome
Roswell
Sandy Springs
Savannah
Smyrna
Snellville
Statesboro
Thomasville
Tucker
Valdosta
Warner Robins
Waycross