Custom Home Builders in Spalding County, Georgia
Build Your Custom Home in Griffin, GA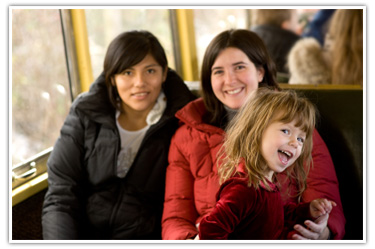 Spalding County is about 30 miles south of Atlanta and part of the metro Atlanta area. The county and the city of Griffin are used interchangeably, Like all of metro Atlanta, this county has seen growth over the last decade, especially along the routes that link it to I-75. but unlike many other counties, the growth has not been so overwhelming that gridlock occurred. Folks here are as friendly as always, land and homes are still affordable for the average family, and you can get to Atlanta or Macon in less than an hour.
Spalding County was formed in 1851 from parts of Fayette, Henry and Pike counties. The 96th county created in the state was named after Thomas Spalding, the first Georgian known to have successfully harvested cotton and sugar cane. But before there was a Spalding County, there was Griffin. As people settled into the area and began farming (primarily cotton) it became a necessity to find a more efficient method of getting the cotton to Macon. The Monroe Railroad received authority to build a line from Macon to Forsyth in 1833. Tracks were planned to connect Macon to Savannah, Augusta to Madison and Chattanooga to a tiny town called Terminus. After determining where these railroads would meet, he bought 800 acres and made a plan for the new town which included wide roadways, plots for six churches, two schools, parade grounds, and a cemetery.
Griffin was officially incorporated in 1843. That same year, Marthasville (once Terminus) was incorporated, and would be renamed Atlanta. Though the county did not see any battles within it during the War Between the States, the rail lines, upon which Spalding was so dependent, were destroyed. Griffin served as a hospital location and Stonewall Confederate Cemetery became the interment for many Confederate and Union soldiers that fought in the battles of Atlanta and Lovejoy.
Today, with revitalization efforts underway in the historic part of the city, another old friend from the past is stepping up for Griffin- the railroad. The Atlanta Regional Commission has planned a high speed commuter railway connecting Macon to Atlanta, with stops in Forsyth, Griffin, and Hampton. Upon completion, this train will carry folks to the big city at speeds of up to 110mph! With industries such as Norcom, Caterpillar, and 1888 Mills, there is a substantial industrial base employing many within the area, and housing is available at most every income level.

Moving to Spalding County
For those wishing to take full advantage of all that Spalding County has to offer year round, Southland Custom Homes is a GA Home Builder that specializes in custom home building for the Spalding County area. Southland Custom Homes is an on-your-lot custom home builder, meaning that they build the home of your dreams in the location of your choice!
With over a 100 floorplan options to choose from and an array of top-of-the-line interior appointments, Southland Custom Homes is among the premier GA Home Builders. In addition to providing a huge selection of plan options, Southland Custom Homes will even work with new homebuyers to alter a specific floorplan so that it is exactly what the buyer wants. If you are looking for a custom builder in Spalding County, Southland Custom Homes is sure to meet and exceed your expectations.
Southland Custom Homes, a custom builder in Spalding County, GA has model showrooms located in Stone Mountain(187 Northern Ave., Avondale Estates, GA 30002), Dawsonville(837 GA 400 S, Dawsonville, GA 30534), Macon(3956 Bloomfield Village Drive, Macon, GA 31206) and Marietta(265 N. Cobb PKWY, Marietta, GA 30062). Stop by or call us today at 1-866-56-BUILD* to see all that Southland has to offer!
If you are looking for a home builder in GA, Southland Custom Homes builds in the following locations:
Appling County
Atkinson County
Bacon County
Baker County
Baldwin County
Banks County
Barrow County
Bartow County
Ben Hill County
Berrien County
Bibb County
Bleckley County
Brantley County
Brooks County
Bryan County
Bulloch County
Burke County
Butts County
Calhoun County
Camden County
Candler County
Carroll County
Catoosa County
Charlton County
Chatham County
Chattahoochee County
Chattooga County
Cherokee County
Clarke County
Clay County
Clayton County
Clinch County
Cobb County
Coffee County
Colquitt County
Columbia County
Cook County
Coweta County
Crawford County
Crisp County
Dade County
Dawson County
Decatur County
DeKalb County
Dodge County
Dooly County
Dougherty County
Douglas County
Early County
Echols County
Effingham County
Elbert County
Emanuel County
Evans County
Fannin County
Fayette County
Floyd County
Forsyth County
Franklin County
Fulton County
Gilmer County
Glascock County
Glynn County
Gordon County
Grady County
Greene County
Gwinnett County
Habersham County
Hall County
Hancock County
Haralson County
Harris County
Hart County
Heard County
Henry County
Houston County
Irwin County
Jackson County
Jasper County
Jeff Davis County
Jefferson County
Jenkins County
Johnson County
Jones County
Lamar County
Lanier County
Laurens County
Lee County
Liberty County
Lincoln County
Long County
Lowndes County
Lumpkin County
Macon County
Madison County
Marion County
McDuffie County
McIntosh County
Meriwether County
Miller County
Mitchell County
Monroe County
Montgomery County
Morgan County
Murray County
Muscogee County
Newton County
Oconee County
Oglethorpe County
Paulding County
Peach County
Pickens County
Pierce County
Pike County
Polk County
Pulaski County
Putnam County
Quitman County
Rabun County
Randolph County
Richmond County
Rockdale County
Schley County
Screven County
Seminole County
Spalding County
Stephens County
Stewart County
Sumter County
Talbot County
Taliaferro County
Tattnall County
Taylor County
Telfair County
Terrell County
Thomas County
Tift County
Toombs County
Towns County
Treutlen County
Troup County
Turner County
Twiggs County
Union County
Upson County
Walker County
Walton County
Ware County
Warren County
Washington County
Wayne County
Webster County
Wheeler County
White County
Whitfield County
Wilcox County
Wilkes County
Wilkinson County
Worth County
We also build in the following cities in Georgia:
Albany
Alpharetta
Americus
Athens-Clarke
Atlanta
Augusta-Richmond
Belvedere Park
Brunswick
Candler-McAfee
Carrollton
Cartersville
College Park
Columbus
Dalton
Decatur
Douglasville
Dublin
Duluth
Dunwoody
East Point
Evans
Forest Park
Gainesville
Griffin
Hinesville
Kennesaw
LaGrange
Lawrenceville
Mableton
Macon
Marietta
Martinez
Milledgeville
Newnan
North Atlanta
North Druid Hills
Peachtree City
Redan
Rome
Roswell
Sandy Springs
Savannah
Smyrna
Snellville
Statesboro
Thomasville
Tucker
Valdosta
Warner Robins
Waycross