Custom Builders in Lawrenceville, GA
Build Your Custom Home in Gwinnett County Georgia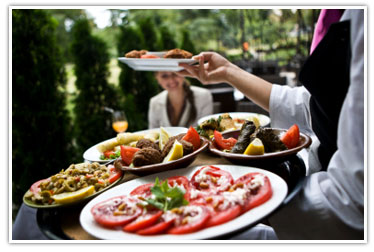 One may have a difficult time finding a more balanced city than Lawrenceville, Georgia. Equally cutting-edge as it is historic, this second-oldest city in the Greater Atlanta area and the county seat of Gwinnett County is living proof that one really can have it all.
Lawrenceville offers its residents all of the benefits of living in a small community without sacrificing all of the luxurious amenities that make living in a larger city so attractive. As a testament to this fact, the city's performing arts are among the State's finest and the world-famous Aurora Theatre offers a robust calendar of live performances. Meanwhile, sports enthusiasts have the Gwinnett Gladiators, the local professional hockey team to root for at the majestic Gwinnett Center entertainment complex. Along with the full complement of restaurants, coffee shops, boutiques and specialty shops, Lawrenceville leaves its residents wanting for naught, and Discovery Mills, Lawrenceville's huge outlet mall, provides residents with a fantastic way to spend the day shopping without spending a lot of money.
Lawrenceville's historic side is also well-represented throughout the city. There are a number of landmarks and educational tours in which to learn more about the city and the region, as well as the local favorite, the Lawrenceville Ghost Tours where guides from the Aurora Theatre take guests on a fun and frightening walking tour designed to showcase the city's more notorious or at least no-longer-living residents.
While the entertainment options in Lawrenceville are generous to say the least, the city is equally teeming with employment opportunities. Lawrenceville enjoys a stable economy thanks to a large number of high profile employers in the area, including Scientific Atlanta, one of the country's leading manufacturers of television, telecommunications and broadband equipment. Meanwhile, the city's revitalized downtown square is home to several locally-owned and operated retail outlets and restaurants, giving Lawrenceville a strong showing of successful small businesses that operate side by side with the city's larger employers.
Lawrenceville's real estate market is also one of the healthiest in the country. The city is continually seeing an influx of new residents looking to take advantage of the region's splendid occupational opportunities and leisure pursuits and it has the perfect home for every budget. Whether you're interested in the private elegance of a home in the mountains or your budget calls for an affordable house in one of the city's family-friendly suburbs, you'll find exactly what you're looking for in this exceptional and historic city.

Moving to Lawrenceville, GA
For those wishing to take full advantage of all that Lawrenceville, GA has to offer year round, Southland Custom Homes specializes in building new homes in Georgia. Southland Custom Homes is an on-your-land builder, so if you own mountain property in Gwinnett County, Southland can build your customized Georgia mountain home no matter where your property is located.
With over 100 floorplan options to choose from and an array of top-of-the-line interior appointments, Southland Custom Homes is among the premier builders in Georgia mountain homes. In addition to providing a huge selection of plan options, Southland Custom Homes will even work with new homebuyers to alter a specific floorplan so that it is exactly what the buyer wants. If you are looking for a custom builder of new homes in Georgia, Southland Custom Homes is sure to meet and exceed your expectations.
Southland Custom Homes, one of the premier Georgia home builders, has model showrooms located in Macon (3956 Bloomfield Village Drive, Macon, GA 31206), Dawsonville (837 GA 400 S, Dawsonville, GA 30534), Marietta (265 N. Cobb PKWY, Marietta, GA 30062) and Stone Mountain (187 Northern Ave., Avondale Estates, GA 30002). Stop by or call us today at 1-866-56-BUILD* to see all that Southland has to offer!
If you are looking for a home builder in GA, Southland Custom Homes builds in the following locations:
Appling County
Atkinson County
Bacon County
Baker County
Baldwin County
Banks County
Barrow County
Bartow County
Ben Hill County
Berrien County
Bibb County
Bleckley County
Brantley County
Brooks County
Bryan County
Bulloch County
Burke County
Butts County
Calhoun County
Camden County
Candler County
Carroll County
Catoosa County
Charlton County
Chatham County
Chattahoochee County
Chattooga County
Cherokee County
Clarke County
Clay County
Clayton County
Clinch County
Cobb County
Coffee County
Colquitt County
Columbia County
Cook County
Coweta County
Crawford County
Crisp County
Dade County
Dawson County
Decatur County
DeKalb County
Dodge County
Dooly County
Dougherty County
Douglas County
Early County
Echols County
Effingham County
Elbert County
Emanuel County
Evans County
Fannin County
Fayette County
Floyd County
Forsyth County
Franklin County
Fulton County
Gilmer County
Glascock County
Glynn County
Gordon County
Grady County
Greene County
Gwinnett County
Habersham County
Hall County
Hancock County
Haralson County
Harris County
Hart County
Heard County
Henry County
Houston County
Irwin County
Jackson County
Jasper County
Jeff Davis County
Jefferson County
Jenkins County
Johnson County
Jones County
Lamar County
Lanier County
Laurens County
Lee County
Liberty County
Lincoln County
Long County
Lowndes County
Lumpkin County
Macon County
Madison County
Marion County
McDuffie County
McIntosh County
Meriwether County
Miller County
Mitchell County
Monroe County
Montgomery County
Morgan County
Murray County
Muscogee County
Newton County
Oconee County
Oglethorpe County
Paulding County
Peach County
Pickens County
Pierce County
Pike County
Polk County
Pulaski County
Putnam County
Quitman County
Rabun County
Randolph County
Richmond County
Rockdale County
Schley County
Screven County
Seminole County
Spalding County
Stephens County
Stewart County
Sumter County
Talbot County
Taliaferro County
Tattnall County
Taylor County
Telfair County
Terrell County
Thomas County
Tift County
Toombs County
Towns County
Treutlen County
Troup County
Turner County
Twiggs County
Union County
Upson County
Walker County
Walton County
Ware County
Warren County
Washington County
Wayne County
Webster County
Wheeler County
White County
Whitfield County
Wilcox County
Wilkes County
Wilkinson County
Worth County
We also build in the following cities in Georgia:
Albany
Alpharetta
Americus
Athens-Clarke
Atlanta
Augusta-Richmond
Belvedere Park
Brunswick
Candler-McAfee
Carrollton
Cartersville
College Park
Columbus
Dalton
Decatur
Douglasville
Dublin
Duluth
Dunwoody
East Point
Evans
Forest Park
Gainesville
Griffin
Hinesville
Kennesaw
LaGrange
Lawrenceville
Mableton
Macon
Marietta
Martinez
Milledgeville
Newnan
North Atlanta
North Druid Hills
Peachtree City
Redan
Rome
Roswell
Sandy Springs
Savannah
Smyrna
Snellville
Statesboro
Thomasville
Tucker
Valdosta
Warner Robins
Waycross